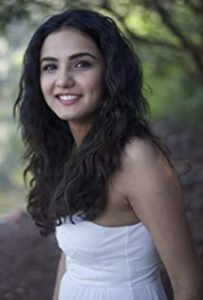 Jasmin Bhasin is an actress from India. She pursued an acting career and ultimately made her debut in the Tamil feature Vaanam, which was released in 2011. Three years later, she ventured into Kannada cinema with a performance in the film Karodpathi. She next appeared in the Malayalam film Beware of Dogs. The actress also worked in Telugu cinema with performances in the features Dillunnodu, Veta and Ladies & Gentlemen.
The actress became further known in India for her portrayal of Twinkle Taneja in the television series Tashan-E-Ishq. She next had a performance in the Tamil film Jil Jung Juk. Bhasin's success on television grew when she starred as Teni in the TV series Dil Se Dil Tak. Venturing into reality show as well, she competed in Fear Factor: Khatron Ke Khiladi 9. In 2019, she joined the cast of the show Dil Toh Happy Hai Ji. Her next work on TV was in Naagin: Bhagya Ka Zehreela Khel. Just this year, television audiences saw her again participating inFear Factor: Khatron Ke Khiladi – Made in India.
Apart from practicing a clean diet plan, Jasmin Bhasin keeps her body fit and strong with regular exercise. As an actress, she understands how crucial it is for her to take care of herself. It's not only for maintaining a healthy weight, but also for feeling strong to perform better.
"I basically do weight training, a little bit of cardio and I advocate going to the gym," she said in an interview. However, the actress doesn't think hiring a personal trainer is a must. "It's not important to hire a personal trainer there are many apps on the phone we can just watch them and workout, just be aware of your body, listen to your body if it says to rest for a day or two, don't force your body for anything," she explained.