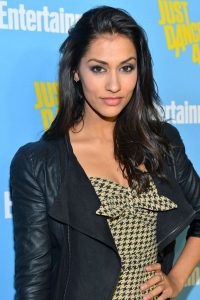 Hollywood star Janina Gavankar had her career beginnings in the 2000s. Some of her early works were in the movies Barbershop and its sequel Barbershop 2: Back in Business where she had small roles. Later in her career, she became known for her role as Papi on the TV series The L Word. She also had a recurring role on NCIS as Angela. She then starred as Shivakamini Somakandarkram on The League. In the 2010s, she also became recognized for her role as Luna on True Blood. More recently, she played Meredith Bose on the TV show The Mysteries of Laura. This year, she played Gina in the movie Sidney Hall.
The 37-year-old actress maintains her fit body by practicing a healthy lifestyle. She does this by exercising and eating a balanced and a well-rounded diet. She does not follow a specific diet plan, she just makes sure she eats healthy most of the time. She understands the importance of staying fit and strong especially that she's nearing her 40s. For this reason, she sticks to lean proteins, fiber-rich foods, and fruits and veggies. She also stays away from junk and processed foods.
The actress shared how she doesn't follow a specific diet. She just does the basic by sticking to nutritious foods. In an interview, she said talked about the pressures of staying skinny in Hollywood. She said: "I'm not going pretend that I don't but I made the decision — I'm not going to be skinny, I'm going to be strong. That's my thing. I'm not going to diet like a crazy person. I eat healthy, of course, but I'm never going to make [dieting] a priority." She does indulge in her cravings every now and then, but she makes sure she does so in moderation. Portion control is an important part of her eating habit.