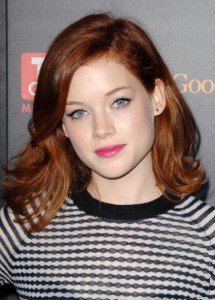 American actress Jane Levy is relatively a newbie in the acting world, having only started acting in 2011. Unlike other stars who were in the industry since they were kids, she only began acting until she was in her 20s. However, she started strong in her debut as she played a recurring role on the television series Shameless in the beginning of the 2010s. It was also around the same time when she landed a main role in the comedy drama series Suburgatory, for which she became widely known for. The show ran for three seasons from 2011 to 2014. While on the show, she made her movie debut in Nobody Walks in 2012. She acted in a couple of other movies after that. Her most recent work on the cinema is Bang Bang Baby in 2014. She also has three upcoming movies.
The petite actress (she stands at 5'2) surely has a lot of character in her. Fans would agree that she was awesome in Suburgatory, flaunting her natural knack for acting. This is also probably the reason why her career took off a bit fast considering she just started in the 2010s. Aside from her charming presence wherever, the 26-year-old star is also known for her pretty face and slender figure. While she's not super thin, Jane is confident of her body and makes sure she takes care of herself. Being young, she's not so uptight yet, wanting to enjoy the lifestyle she can afford to have.
For one, she's a foodie. She loves food and feels happy whenever she feels all filled-up. But she also recognizes the importance of staying healthy and staying in shape, two important factors if she wants to have a long-lasting career in the show business. Of course, every actor has to look good and be healthy at the same time. For this, she mostly eats healthy meals, like chicken, rice, and veggies. Observing balanced meals is something that she really focuses on. For healthy snacks, she eats almonds, fruits, and yogurt.