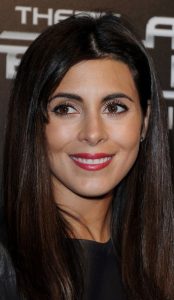 Jamie-Lynn Sigler first appeared in the 1998 film A Brooklyn State of Mind. Shortly after, she found success as an actress after getting the part of Meadow Soprano in The Sopranos. Thus far, this has been her biggest role, portraying the character from 1999 to 2007. While on the show, she also worked on other projects. She played the title character in the TV film Call Me: The Rise and Fall of Heidi Fleiss.
She also played Ro in 2 episodes of Will & Grace. Afterward, she played Alexis Manetti in the film Love Wrecked, after which she starred in the movie Dark Ride. After The Sopranos ended, she guest starred in an episode of How I Met Your Mother. She next appeared as a recurring character in Entourage, playing as herself.
In 2009, she played Natalie in 5 episodes of Ugly Betty. In the 2010s, she starred as Emily in the sitcom Guys with Kids. She later had performances in the films Beneath the Dark, Divorce Invitation, I Do, Jewtopia, Justice, and Gangster Land. Her most recent work on television was a guest appearance in Magnum P.I.
Apart from a healthy diet, the actress tries to stay as active as she can by working out on a regular basis. Last year, she gave birth to her second son and shared her post-delivery fitness journey via her social media. She shared to her followers how she trained hard and got excellent results. She said she does "strength training 2-3 times a week" on a rug in her home. "Also, it is NOT about being skinny. I could care less," said the actress. "This hard work is what keeps all my professional and personal dreams alive. I have MS and I am still strong."