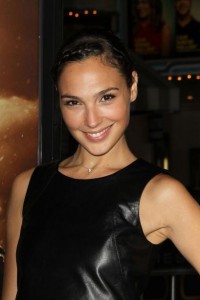 Israeli actress Gal Gadot started her show business career as a fashion model in her native country. She was already in her early 20s when she decided she wanted to pursue acting, so she made her acting debut on television. She then traveled to the US to explore further opportunities and got lucky after being picked for the role of Gisele in Fast & Furious. Released in 2009 to commercial success, the movie gave Gal the break she had been waiting for. She has since reprised her role in the subsequent sequels: Fast Five and Fast & Furious 6, released in 2011 and 2013, respectively. Before this, she had also landed roles in other movies, including in Date Night and Knight and Day. Amazingly, the Israeli beauty was then cast for the coveted role of Diana Prince or Wonder Woman in the much-awaited movie Batman v Superman: Dawn of Justice. She will also set to star in her own movie, Wonder Woman, set to be released in 2017.
The Israeli star has made a name for herself in Hollywood. Her beauty and fierceness has made her perfect for action-oriented roles, making her a heroine. Standing at 5'10, the 30-year-old star is also remarkable for her slender figure, which certainly adds to her already incredible appeal. With the exciting opportunities that she has right now, Gal will certainly be a bigger star in the next years to come. But fans of the pretty celebrity are wondering – what could be her secret to achieving beauty and fitness all at the same time?
It's a plus that the actress-fashion model comes from an athletic background, which surely has helped her do her kick-ass scenes before. Being chosen for the iconic role of Wonder Woman must have brought pressures on her looks, but Gal isn't worried and does her training quietly well. As for her diet, she claims she's a food lover and instead of depriving herself of the foods she loves, she sticks to practicing portion control. She says she doesn't restrict herself of all the tasty foods she likes, so she eats burgers and ice cream, but she believes eating those can be only bad if you don't watch out for the quantity. For her, food is fuel.