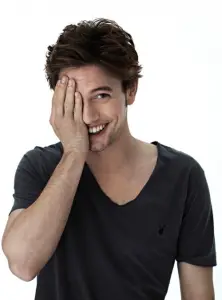 Hollywood actor Jackson Rathbone had his career beginnings in the mid-2000s. During his early years, he made his film debut in River's End. His first TV appearance was in Close to Home. He next played Justin Edwards in The O.C. He later had roles in the films Big Stan and Hurt. He got his break after landing the role of Jasper Hale in Twilight. He reprised the said role in all the subsequent Twilight sequels.
At the same time, he also performed in the movies S. Darko, Dread, The Last Airbender, and Girlfriend. He later landed parts in the features Cowgirls n' Angels, Live at the Foxes Den, and City of Dead Men. His latest role was in the 2018 movie Samson. Additionally, he had guest appearances on the TV shows NTSF:SD:SUV::, White Collar, Finding Carter, and The Last Ship.
The Twilight actor has had his fair share of physical training for his roles on the big screen. For his role as Jasper Hale in the Twilight films, the actor admitted that he got more rigorous with his workout routine. His character in the film was also a war veteran, so he knew he also needed to take that into consideration, as far as his workout regimen was concerned. Talking about it, he said in an interview:
"I did two months of kung-fu training for The Last Airbender and then that actually parlayed really well going into Eclipse, so I had all the background training." He's also been spotted out working out with a trainer, so we know that he also had some help in order to get him physically ready for his role. In general, though, the actor leads an active lifestyle. Aside from his regular workout routine, he also engages in outdoor activities and sports that helps him stay in shape.