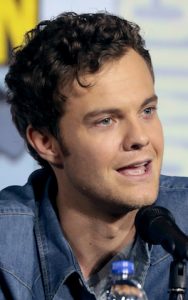 Hollywood actor Jack Quaid first appeared in the 2012 film The Hunger Games where he played the role of Marvel. That same year, he also appeared in the documentary The World is Watching: Making the Hunger Games, as well as in the movie Just 45 Minutes from Broadway. He next made a cameo appearance in the sequel The Hunger Games: Catching Fire.
He then had roles in several other films, including Just Before I Go, Ithaca, Tragedy Girls, Logan Lucky, and Rampage. He also had a voice role in the animated film Smallfoot. On television, he starred as Clark Morelle in the short-lived HBO series Vinyl in 2016. He later appeared in an episode of Workaholics. Quaid's breakthrough role was as Hugh "Hughie" Campbell in the Prime Video Original Series The Boys, which he has been playing since 2019.
The success of the show garnered him mainstream fame. Simultaneously, he was the voice of Richie Rich in the animated comedy series Harvey Girls Forever! He went on to star in the feature film Plus One. This year, he was the voice of Ensign Bradward "Brad" Boimler in the adult animated series Star Trek: Lower Decks.
Jack Quaid stays fit and strong by hitting the gym whenever he can. He doesn't consider himself a fitness freak but he enjoys its benefits. While he's not aiming to bulk up, he wants to be in his best shape. Also, regular exercise helps him keep up with the physicalities of his role in The Boys.
As for his workout routine, he said he keeps things basic. "I try to alternate days at the gym where I push things with days where I pull things. So one day I'll press free-weights and then the next time I'm in there, I do pull-ups. Nothing fancy but I dig it," said the actor.