Early Acting Career and Continued Success
Alexa Ellesse PenaVega was born on August 27, 1988 in Miami, Florida. Her father is Colombian and her mother, Gina Rue, is an American former model. At age four, she moved to California with her family. Her acting career began in 1993, at age five, when she appeared as Emily Newton in the television series Evening Shade.
The following year, she made her film debut in the family sports comedy film Little Giants. In 1995, she appeared in the romantic comedy film Nine Months. She then played the 5-year-old version of Jo Harding in the disaster movie Twister, which became a major box office success, earning over $494 million on a $92 million budget.
During the next few years, she appeared as a child actress in such movies as The Glimmer Man (1996), Ghosts of Mississippi (1996), The Deep End of the Ocean (1999), Follow the Stars Home (2001), as well as in the 1998 direct-to-video film Dennis the Menace Strikes Again and in the 1999 miniseries NetForce.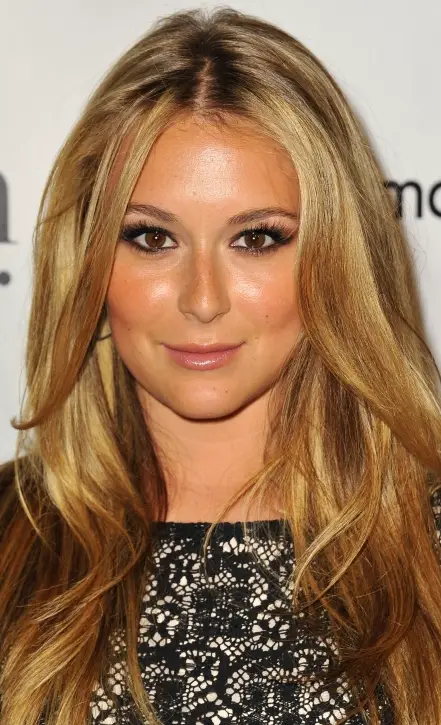 She came to worldwide prominence in 2001 when she portrayed Carmen Cortez in Robert Rodriguez's Spy Kids. The film received widespread acclaim from critics and viewers alike. It also became a major box office success, grossing over $147 million on a $35 million budget.
She went on to reprise her role in the film's sequels, Spy Kids 2: The Island of Lost Dreams (2002) and Spy Kids 3-D: Game Over (2003). The former received positive reviews from critics and was a commercial success, earning over $119 million on a $38 million worldwide, while the latter's reception was mixed but was also a financial success with a worldwide gross of over $197 million on a $39 million budget, proving to be the most commercially successful Spy Kids film.
Following the Spy Kids' success, she appeared as Julie Corky in the teen film Sleepover, which mostly garnered poor reviews and was a box office flop, only earning $10,148,953 on a $10 million budget. In 2006, she starred in the Direct-to-video movie State's Evidence and in the short film Marrying God. During the same period, she also landed roles in the TV movies Odd Girl Out and Walkout.
She next appeared in the drama film Remember the Daze as Holly, followed by the horror-rock opera musical film Repo! The Genetic Opera as Shilo Wallace. The latter received negative reviews and was a major commercial failure, only grossing $188,126 worldwide on an $8.5 million budget.
In the next few years, she starred in such movies as Innocent (2009), Broken Hill (2009), Mother's Day (2010), Cafe (2010), From Prada to Nada (2011) and Summer Song (2011). She then reprised her role as Carmen Cortez in the 2011 Spy Kids sequel, Spy Kids: All the Time in the World.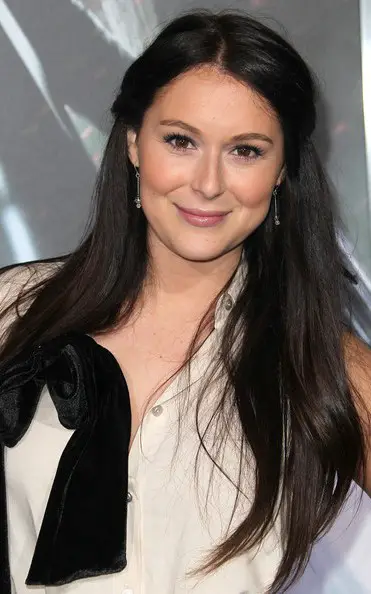 Subsequent Projects and Plastic Surgery
The fourth Spy Kids film installment, Spy Kids: All the Time in the World, mainly received negative reviews from critics and was only a moderate box office success, earning over $85 million on a $27 million budget. In 2012, she appeared in three films: The Devil's Carnival, The Clockwork Girl and Abandoned Mine.
In 2013, she worked with director Robert Rodriguez again after she was cast as KillJoy in the action-comedy film Machete Kills. Reception for the film was mixed and it was also a commercial flop, failing to bring back its $20 million budget with its worldwide gross of over $15 million.
Vega also ventured into music, recording three songs for the soundtracks while playing Carmen Cortez in the Spy Kids movies. To coincide with the release of the second Spy Kids film, she released her debut album Isle of Dreams.
On television, she became known for her roles in such television programs as To Have & to Hold, Ladies Man, Ruby & The Rockits, and Ruby & The Rockits. She recently portrayed Hillary Cole in the television series The Tomorrow People. She has also appeared in the television movies A Promise to Carolyn and The Pregnancy Project, among others.
Vega is certainly no longer a child star. At age 25, she has fully grown into a beautiful woman. But the Spy Kids actress recently sparked rumors of plastic surgery when observers noticed that her breasts have grown fuller from its usual size, prompting people to think that she has had breast implants.
Since she's just in her mid-20s, it could be possible that Vega's physical changes could be attributed to nature but the transformation in her bust area seems beyond nature and more of cosmetic procedures. She's now a C from being an A or B and that's a distinctive difference right there. Despite the rumors' persistence, the actress chose to remain silent and people could only speculate about her plastic surgery.