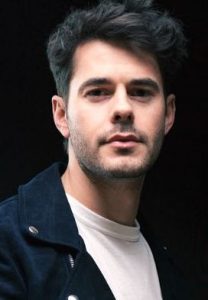 Hollywood actor Jayson Blair first appeared in an episode of CSI: NY in 2006. He next starred as Ty in the less known series Hot Hot Los Angeles. His first movie role was in the direct-to-video film Succubus: Hell Bent. After this, Blair landed one-time acting parts in such television shows as Glee, Heroes, and Rizzoli & Isles.
His first starring role on television was as Max Owens in the MTV sitcom The Hard Times of RJ Berger. At the same time, he guest-starred in a number of shows, including Criminal Minds: Suspect Behavior, The Protector, The Closer, 2 Broke Girls, and Drop Dead Diva. In 2012, he starred in the comedy horror film Detention of the Dead. Also, he starred as Clay Clemmens in the NBC sitcom The New Normal, as well as played Jake Kaminski in several episodes of Young & Hungry.
Blair also played the role of Travis in the drama film Whiplash. After a guest appearance in Cooper Barrett's Guide to Surviving Life, the actor starred in the 2017 feature film Unforgettable. The following year, he starred in the horror film Haunting on Fraternity Row. Simultaneously, he starred as Aiden Abbott in the short-lived series Life Sentence.
Jayson Blair admits to taking his fitness more diligently when he's working, only being complacent when he's between seasons or films. "I'll let myself do things like drink beer and eat burgers and I don't really work out as much," said the actor."But when I need to get back in shape quickly, I start back with my trainer three days a week, take yoga and do a little cardio on my own. I also start focusing on my nutrition and eating clean again." The intensity of his workouts also depends on the roles he's playing. When he's not working, he also tends to do more yoga than weights.