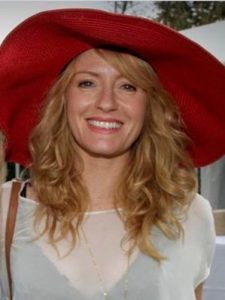 Actress Hélène Joy began her professional acting career in 1996. Her debut was in an episode of the Australian series The Man from Snowy River. She later had guest performances in G.P., Water Rats, Big Sky, and Blue Heelers.
In the 2000s, she pursued a career in Canada, first landing one-episode roles on First Wave, and The Outer Limits. She later started her Hollywood career as well, first appearing on the American series Night Visions. She later landed guest roles on The Chris Isaak Show, The Twilight Zone, and Andromeda. Her first starring role on the small screen was as Judy Surgick on An American in Canada.
In 2005, she had her first feature film role in Desolation Sound, followed by another performance in Feed. She went on to gain wider recognition for starring as Audrey Sweeney on the Canadian show Durham County. As of 2008, she stars as Dr. Julia Ogden on the drama series Murdoch Mysteries.
At the same time, she played recurring role Opal in Pearlie. In the 2010s, she voiced Vice Principal Victoria on the animated series Detentionaire. She also played guest role Joanna Hawke in 2 episodes of Heartland.
The Australian-Canadian star takes care of her body by following a vegan lifestyle. She also credits her slender and toned figure to her plant-based diet. In an interview, she shared how it's easy to be a vegan in Los Angeles. " Veganism is way cool out there. It's kind of unreal. They have fast-food vegan restaurants there. They have vegan Mexican sections in Whole Foods," said Joy.
When shooting, her vegan diet is accommodated most of the time. If not, she'd just have an egg on toast as long as they're from organic grain-fed chickens. Otherwise, she suffers from a stomachache. "The healthier you get, the more food affects you," said the actress. Joy has been a vegetarian more than 10 years ago.