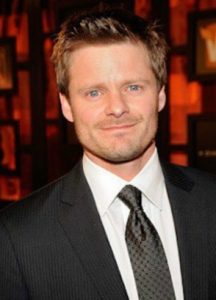 Hollywood actor Steve Zahn debuted on the soap opera All My Children during the '90s. Some years later, he made his cinematic debut in the 1993 film Rain Without Thunder. He next starred as Sammy in 1994's Reality Bites. The next couple of years he became further known for his roles in the films Crimson Tide, Race the Sun, SubUrbia, That Thing You Do!, The Object of My Affection, Out of Sight, Safe Men, and You've Got Mail.
He also received critical praise for his performances in the movies Forces of Nature and Happy, Texas. In the 2000s, he portrayed Rosencrantz in Hamlet and played Ray Hasek in Riding in Cars with Boys. He went on to have notable roles in Daddy Day Care, National Security, Shattered Glass, and Employee of the Month. He then portrayed Al Giordino in the movie Sahara. He later starred as Quentin Cooke in Bandidas. Afterward, he co-starred in the film Rescue Dawn with Christian Bale.
He received an Independent Spirit Award nomination for his performance here. In 2008, he played Augustus "Gus" McCrae in the miniseries Comanche Moon. He became more active on TV in the 2010s, starring as Davis McAlary on the HBO series Treme. He subsequently starred as Clark Edwards on the short-lived series Mind Games, as well as played recurring character Ronnie La Fontaine on Modern Family. From 2015-2016, he starred as Cobi on Mad Dogs. He recently starred as Jude Ellis on the ABC show The Crossing.
As an actor, Zahn goes through different kinds of diet to prepare for a role. For his part in the movie Rescue Dawn, for instance, he needed to undergo intense dieting in order to lose weight. In an interview, he shared how he didn't each much food and decided to follow a raw diet. During production, his food intake was also limited to fruits and veggies. HIs normal diet, however, mostly consists of proteins, complex carbs, and healthy fats. He also treats himself to pizza and beer whenever he wants. But he knows better than to overindulge.