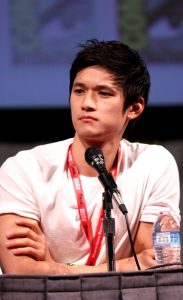 Hollywood actor Harry Shum Jr. had his career beginnings in the early 2000s. During his early years, he had guest appearances on the television shows Boston Public, Committed, and Viva Laughlin. He also made cameo roles as a dancer in the movies You Got Served and Stomp the Yard. He also appeared as a dancer in Step Up 2: The Streets and Center Stage: Turn It Up. His main breakthrough was as Mike Chang in the television series Glee.
He was on the show from its premiere in 2009 until its finale in 2015. During this period, he appeared in the movies Our Family Wedding, Step Up 3D, White Frog, Moms' Night Out, and Revenge of the Green Dragons. In 2016, he appeared in the movie Crouching Tiger, Hidden Dragon: Sword of Destiny. During this period, he also began starring as Magnus Bane in the television series Shadowhunters. In 2018, he will star in the films Crazy Rich Asians and Escape Plan 3.
The 35-year-old maintains his athletic build by working out vigorously. Talking about his journey to physical fitness, he said: "I got sick of people calling me scrawny when I was growing up so I found some heavy objects and learned how to lift them. I'm glad that happened because from then on, I became healthier and stronger both body and mind. Constantly striving to be the best version of myself, damn it."
In another interview, he was also noted for saying: "I try to get a sensible workout three times a week…I'm trying to figure out ways that my body can still maintain these vigorous shows and routines." The actor is also fond of doing dance breaks during his workouts, something he posts in his social media accounts. He also relies on the help of many fitness apps, such as Yoga Studio, Runtastic Pull Ups Trainer Pro, Bodyweight Training, Nike Running, and Ab workout to help him stay in shape.