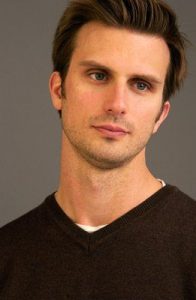 American actor Frederick Weller debuted in 1991, appearing in an episode of I'll Fly Away. That same year, he appeared as an extra in the movie Bugsy, which also marked his film debut. He next guest-starred in Law & Order and The Young Indiana Jones Chronicles. His first starring role on television was as Investigator Johnny Sandowski on Missing Persons.
After this, he starred in the movies Stonewall, Basquiat, Hudson River Blues, and How to Make the Cruelest Month. He also starred on the TV films Aftershock: Earthquake in New York, The Beach Boys: An American Family, and In the Beginning. In the 2000s, he became more prolific as a movie star, starring in The Business of Strangers, The Shape of Things, When Will I Be Loved, and Southern Belles.
Then between 2008 and 2012, he became widely known for his role as Marshall Mann in the crime drama series In Plain Sight. At the same time, he had one-time roles on some shows, as well as appeared recurrently as Jacob Krystal in Blue Bloods. In 2016, he appeared as Declan Bode in some episodes of Banshee. His latest work on the screen was as Eric on Mosaic. Meanwhile, he also starred in the film BlacKkKlansman.
Fred Weller sticks to an active lifestyle, which not only keeps him toned but also fit anf strong. His workout routine depends on the kind of work that he does as an actor, but in general he prefers basic exercises. This means as simple as taking a walk, going for a run, playing sports with his kids. The actor also practices yoga.
Talking about his Sunday routine, he said: "I'll do some sloppy yoga. I haven't been to a class in like 10 years, and I have pretty bad form at this point, but I still do stuff like sun salutations. Mostly I'm looking at it like physical therapy, to keep myself limber. To keep everything where it should be. And then after that we'll go out with the dog."