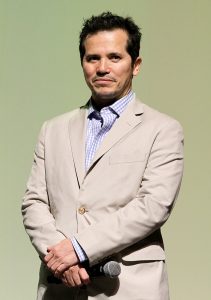 In 1985, actor John Leguizamo had his first movie role in Mixed Blood. After this, he had a recurring character in Miami Vice. His Hollywood career flourished in the 1990s, starring in the films Die Hard 2, Carlito's Way, Super Mario Bros., and Romeo + Juliet, among others. On TV, he starred as himself in the television film Freak, for which he won an Emmy. In the 2000s, he was the narrator of the sitcom The Brothers Garcia.
He later starred as Dr. Victor Clemente in ER and appeared in 8 episodes of The Kill Point. During this period, the actor also had supporting/starring roles in the movies Moulin Rouge!, Collateral Damage, Assault on Precinct 13, and Land of the Dead. The actor also voiced Sid in the Ice Age films. Later in the 2010s, he starred in the feature films Vanishing on 7th Street, The Lincoln Lawyer, and Kick-Ass 2. He also played Aurelio in John Wick and its sequel John Wick: Chapter 2.
Leguizamo continued his television work, starring as Ozzy Delvecchio in the Netflix series Bloodline. In 2018, he starred as Jacob Vazquez in the miniseries Waco. This got him a Primetime Emmy nomination for Oustanding Supporting Actor. The following year, he portrayed Raymond Santana Sr. in the Netflix miniseries When They See Us, getting him another Primetime Emmy nomination. His latest films were in 2019's The Sun Is Also a Star, Playing with Fire, as well as 2020's The Night Clerk and Critical Thinking.
Apart from his workout routine, John Leguizamo keeps his body in top shape by watching what he eats. He gets his proteins mostly from fish. He's also cut back on carbs, hence, avoiding any white food like bread and rice. "I eat a lot of fish for the omega-3. It's also easier to digest. I don't eat any white food. I mostly eat brown rice, whole-wheat pasta, whole-wheat bread, whole-wheat pancakes. And sushi is my mad favorite," said the actor.