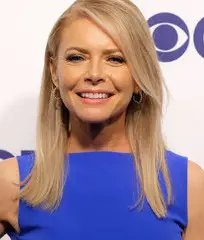 Hollywood star Faith Ford had her career beginnings in the 1980s, debuting as Muffy Critchlow in the soap opera One Life to Live in 1983. That same year, she starred as Julia Shearer in Another World. In 1987, she made her cinematic debut in the film You Talkin' to Me? That same year, appeared as Janine in some episodes of thirtysomething.
Her breakthrough role on television was as Corky Sherwood in the CBS sitcom Murphy Brown, which she starred in from 1988 to 1998. She won many awards for her performance here, such as Primetime Emmy, Golden Globe, and American Comedy Award. In the 1990s, she starred in the films North and Sometimes They Come Back… for More. She went on to star as the title role in the television series Maggie Winters.
She next starred as Shelly Kilmartin in The Norm Show. Ford gained wider fame for her role as Hope Shanowski in the sitcom Hope & Faith. After this, she starred as Leila Brooker in the short-lived series Carpoolers. Also in the 2000s, she had roles in the movies Beethoven's 5th and The Pacifier. Later in 2011, she had a supporting role in the teen film Prom. In the 2010s, she mostly had performances in television movies. Her most recent work was in the 2017 TV film Christmas in Mississippi.
After being diagnosed with Graves' Disease, Faith Ford swore to practice a healthy lifestyle all her life. "I was like, 'I don't want to be unhealthy ever again in my life. I'm going to get this together," said the actress. "I started working out, exercising, doing weights, eating more protein, vegetables and fruits. The actress has also since learned to cut back on carbs and sugary foods. She rarely eats processed foods as she focuses on having a clean, nutritional diet.