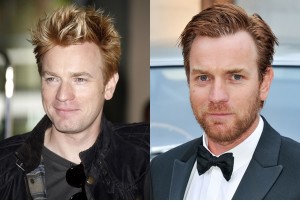 Early Career and Rise to Fame
Ewan McGregor was born on March 31, 1971 in Perth, Scotland, UK. He left school when he was 16 and worked as a stagehand at Perth Repertory Theatre. He eventually left for London by the time he was 18 to attend the Guildhall School of Music and Drama. Before his graduation in 1993, he got his first acting job after being offered a lead role on the television serial Lipstick on Your Collar. The following year, he made his big screen debut in Being Human. That same year, he appeared in the film Shallow Grave, which marked his first collaboration with Danny Boyle.
Two years after, he was exposed to a more mainstream audience for his starring role as Mark Renton in Boyle's Trainspotting. It was voted the best Scottish film of all time in 2004. He continued his cinematic success with roles in such feature films as Emma and A Life Less Ordinary, the latter of which was also directed by Boyle. International recognition followed as he portrayed Obi-Wan Kenobi in the Star Wars prequels Star Wars Episode I: The Phantom Menace (1999), Star Wars Episode II: Attack of the Clones (2002), and Star Wars Episode III: Revenge of the Sith (2005).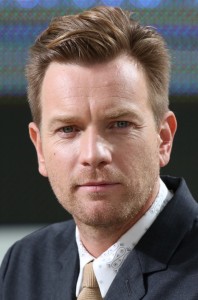 In between his work in the Star Wars prequels, he starred in other well-known films, including in Moulin Rouge!, for which he got a Golden Globe nomination for Best Actor, Black Hawk Down, Big Fish, and The Island. In the mid to late 2000s, he went on to star in the movies Stormbreaker, Cassandra's Dream, Angels & Demons, Amelia, and The Ghost Writer, the last of which he played the titular character. For his role in The Ghost Writer, he won the Best Actor award at the 23rd European Film Awards.
Being a prolific actor, he continued this feat in the 2010s with starring roles in Haywire, Salmon Fishing in the Yemen, The Impossible, Jack the Giant Slayer, August: Osage County, Son of a Gun, Mortdecai, Last Days in the Desert, as well as in the upcoming movie starring Natalie Portman Jane Got a Gun. He will also reprise his role as Mark Renton in Trainspotting 2. He also received a Golden Globe nomination for Best Actor for his role in Salmon Fishing in the Yemen.
Has Ewan McGregor had Plastic Surgery?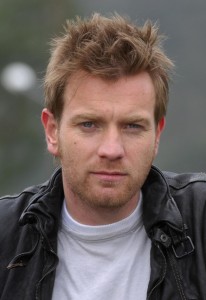 44-year-old Scottish actor Ewan McGregor still looks young despite being in his mid 40s. He has this youthful vibe that other observers can't just shrug off, thus the speculations of plastic surgery. Basically, it's not surprising for male actors nowadays to be in the plastic surgery radar as well. In Hollywood, everyone knows that there isn't any exemptions, regardless of one's sex, age, etc. However, there have reports claiming that McGregor is one of the actors who has vowed to let time take its toll and never undergo plastic surgery.
Some years ago, the acclaimed actor said in an interview that he's never had any cosmetic procedures and that this secret to combat the aging process doesn't involve a plastic surgeon. His secret? Removing his body hair. He said: "I've found ways to cheat the ageing process. I shave my chest because having it hairy makes me look older." In addition, despite saying he never had undergone any procedure, it seems like he's really had because it was reported back in 2007 that he's got his forehead mole removed. Anyway, this probably was for medical reason and can't be counted as a cosmetic surgery.