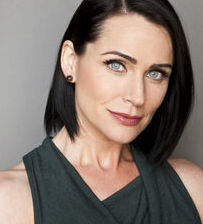 It was in 1987 that actress Rena Sofer began her career. Her first acting gig was in the soap opera Another World. After this, she bagged the role of Amelia McKenzie Domeq in the ABC soap opera Loving, a role she played from 1988 to 1991. Following this, she had her first cinematic work with the 1992 film A Stranger Among Us.
She next played the role of Andrea in the television film Saved by the Bell: Hawaiian Style. She then starred as Lois Cerullo in the daytime medical soap opera General Hospital, starring there between 1993 and 1997. By the late '90s, she was already known on TV with her role as Eve Cleary in Melrose Place adding to her popularity. After her stint in Melrose Place, she starred as Suzanne Vandermeer in the ABC sitcom Oh, Grow Up. In the 2000s, she remained active in Hollywood.
She played a recurring character, Bonnie Hane, in Ed, as well as starred as Grace Hall in Chronicle. Later, she starred as Vicki Costa in the NBC sitcom Just Shoot Me! and played Christie in Blind Justice. Sofer also landed numerous recurring roles on TV, such as in Heroes, 24, and NCIS. During the 2000s, she also starred in some films and TV movies. In recent times, she stars as Quinn Fuller in the CBS soap opera The Bold and the Beautiful.
At age 52, Rena Sofer is healthier than ever. With aging comes the natural inclination to take care of her body. This means eating clean and working out on a regular basis. As for her workout routine, the actress swears by yoga. "I do yoga at Angel City Yoga in the valley," said the actress. Doing yoga also not only helps her on a physical and mental level, it also helps her stay away from junk food. "I find that when you do yoga, you don't crave unhealthy food," she explained.