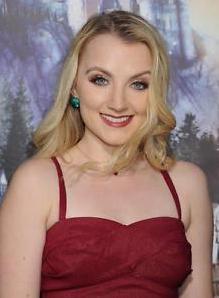 Actress Evanna Lynch had her career beginnings in the late 2000s. She made her debut after landing the role of Luna Lovegood in 2007's Harry Potter and the Order of the Phoenix. She has since reprised her role in the sequels Harry Potter and the Half-Blood Prince, Harry Potter and the Deathly Hallows – Part 1, and Harry Potter and the Deathly Hallows – Part 2.
Following this, she made her television debut in an episode of the show Sinbad. She next starred in the 2013 movie GBF playing the role of McKenzie Pryce. Subsequent works on the big screen were in Dynamite: A Cautionary Tale AKA Addiction: A 60's Love Story and Danny and the Human Zoo. She later portrayed the lead in the film My Name Is Emily. This year, she'll star in the upcoming feature film Madness in the Method.
The Harry Potter star first practiced a vegetarian diet. She ultimately became a vegan in 2015. In an interview, she said that veganism not only allows her to support animal rights movements, she also became more accepting of her body. "It has definitely helped me heal my relationship with food. I used to see foods as 'good' or 'bad' and would have been afraid -genuinely fearful- to touch anything full of fatty acids like an avocado or a coconut. But veganism got me to study nutrition and changed my perception of these foods," she said.
She continued: "Now food has a deeper purpose and my diet has different guidelines; simply, nourishment and preservation of myself and the planet I live on. I don't even see vegan cupcakes as 'bad' now because they represent a compassionate movement I'm proud to be part of. I will happily and guiltlessly chow down on cruelty-free cupcakes." The actress also said that a vegan diet has since made her feel great from the inside out.