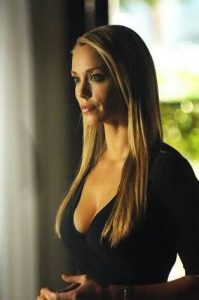 Hollywood actress Elizabeth Berkley had her career beginnings in the 1980s. She came to prominence for playing Jessica 'Jessie' Myrtle Spano in the series Saved by the Bell. She also reprised her role in the sequels Saved by the Bell: Hawaiian Style and Saved by the Bell: Wedding in Las Vegas in the '90s.
During this period, she also became known for her performance in the movie Showgirls. She later starred in the films The First Wives Club and Any Given Sunday. In the 2000s, she had notable roles in the TV shows CSI: Miami and The L Word. She also starred in the films The Curse of the Jade Scorpion, Roger Dodger, and S. Darko. She also appeared in the reality series Dancing with the Stars.
The 45-year-old actress stays in shape by sticking to a healthy lifestyle. This means she eats healthily as possible. To do this, she mainly follows an organic diet. She's cautious of what she eats and puts in her body. For this reason, processed and junk foods aren't something that you can expect from the actress. She knows better than to harm her body and overall health. Her general well-being relies on what she eats on a regular basis. This is her primary motivation to stick to clean and whole foods.
In an interview, she got candid about the importance of following an organic diet for her. She said: "I've always been super aware — since I grew up with an environmentalist mama — but, of course, as more information is revealed, I try to stay as conscious as possible. I was already eating organic, and all of Sky's food is organic whenever possible. I'm also highly aware of the toxins in children's furniture, paint, and toys. We have so much information now and it is time for real change, for companies to start taking responsibility when there are other options. There really is no excuse and there are things we can do."