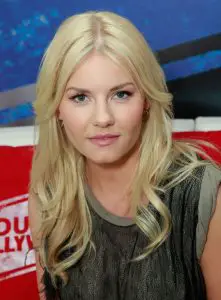 Canadian beauty Elisha Cuthbert started her career as a host on the Canadian show Popular Mechanics for Kids. Subsequently, she also starred on Are You Afraid of the Dark?. Her major breakthrough came in the 2000s. This happened when she got the role of Kim Bauer on 24. She was part of the show's main cast. During her stint on 24, she also became active in the movies. She played the female lead in The Girl Next Door. She next starred in the films House of Wax, Captivity, and My Sassy Girl. Her most recent movie is 2014's Just Before I Go. She also had main roles on the short-lived shows Happy Endings and One Big Happy. She currently plays a recurring part on The Ranch.
The petite beauty is already in her mid 30s, but Elisha looks youthful as ever. Ever since she got mainstream fame, she's been admired for her sex appeal. This is something that she still has even now. The actress, however, claims that she does not have any special secrets towards fitness. She does not engage in any unique diets that make her maintain her slender figure. When asked what it is that keeps her in shape, the actress simply said 'moderation in eating'.
Interestingly, the former 24 actress said that she does not limit herself in terms of eating. She chooses her food in a way that she wants. The only thing she does is make sure she doesn't eat excessively. She practices portion control in every meal at all times. "I don't also follow a strict diet, I just eat in moderation." This was her response when asked about her beauty secrets. It's even amazing that the actress' favorite snack is chocolate. The actress admitted to being an avid chocolate lover, saying it's her Number 1 guilty pleasure.