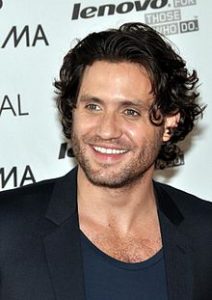 Edgar Ramirez is a former journalist who ultimately ventured into acting. Starting his career in his native Venezuela, he first debuted in the telenovela Cosita Rica in 2003. That same year, he also made his first movie role in Yotama se va volando. This was followed by another movie role in Punto y Raya. He made his international debut starring as Choco in the action-crime film Domino, starring alongside Keira Knightley and Mickey Rourke. He next played the role of Paz in the Hollywood film The Bourne Ultimatum.
Following this, he appeared in the Argentine film Che and played the title role in the Venezuelan film Cyrano Fernandez. Also, he appeared in the American film Vantage Point. In 2010, Ramirez gained significant attention for portraying Carlos the Jackal in the French-German miniseries Carlos. For his role, he won the César Award for Most Promising Actor. He also received Golden Globe and Primetime Emmy nominations for Best Actor.
Afterward, he had performances in major Hollywood films, including Wrath of the Titans, Zero Dark Thirty, Deliver Us from Evil, Joy, and The Girl on the Train. In 2018, he portrayed Gianni Versace in The Assassination of Gianni Versace: American Crime Story. For his performance, he got Primetime Emmy and Golden Globe nominations for Best Supporting Actor. This year, he starred as Detective Joe Mendoza in HBO's new series The Undoing. His latest film role was in The Last Days of American Crime.
To portray boxer Roberto Durán in the film Hands of Stone, Edgar Ramirez had to get into boxing and go through more vigorous physical training. It turned out to be very helpful for him, fitness-wise. "I thought I knew how to work out before I immersed myself into boxing. I now know what an extreme work out really is. It changed everything for me. It's incredible," said the actor.
Even when he's not working, the actor normally follows an active lifestyle. "I'm very physical. I love to work out, I'm very athletic, it's a great therapy, not only for my body, but for my mind. It really keeps me clear. With this movie I reached levels that I hadn't reached before in my life," he shared.