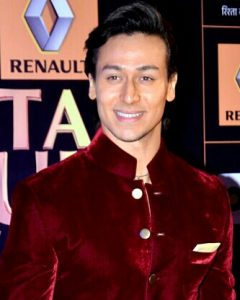 Bollywood actor Tiger Shroff debuted playing the role of Bablesh "Bablu" Singh in the 2014 film Heropanti. For his role, he won the Star Debut of the Year – Male at the IIFA Awards. Later in 2016, he starred in the films Baaghi and A Flying Jatt. The following year, he starred in the action-dance film Munna Michael.
After this, he had a special appearance in the movie Welcome to New York. He also became further known for his performance in the feature film Baaghi 2. In 2019, he starred as Rohan Sachdev in Student of the Year 2. That same year, he starred in the action-thriller movie War. He reprised his role as Ranveer "Ronnie" Chaturvedi in the 2020 sequel Baaghi 3. He will also reprise the character Bablesh "Bablu" Singh in the upcoming Heropanti sequel, Heropanti 2.
Tiger Shroff is all about fitness. He also believes that it's part of his job as an actor not only because of the aspects of appearance but also for its health benefits. "I believe if you are healthy, you can work harder and longer," said the actor. When it comes to his workout routine, he doesn't sticky to anything specific. He hits the gym to train but he also performs other activities outdoors. "I do a variety of things. I like to do martial arts, parkour, weight training and I have a treadmill in my room – so every morning I get up and hop on that treadmill," he shared.
In an interview with GQ India, the actor got candid about his workout routine. He revealed: "I wake up in the morning and like I said, hop on the treadmill. I run for 45 minutes and that just gets my blood flowing and my body warmed up for my next activity, which is probably some martial arts or gymnastics training in the morning. Post that, I come home and I have my lunch and then I go to the gym."