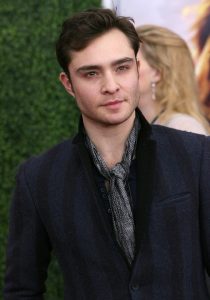 English actor Ed Westwick started his acting career in 2006. His first movie was in the British-American film Children of Men. That same year, he appeared in the film Breaking and Entering. It didn't take long for him to have a major gig. A year later, he started playing the role of Chuck Bass on Gossip Girl. The series became widely popular. Subsequently, he appeared in the films S. Darko, Chalet Girl and J. Edgar. After Gossip Girl ended in 2012, he had roles in Romeo & Juliet and Freaks of Nature. He recently starred in the British thriller Billionaire Ransom. He has also recently starred on the short-lived series Wicked City. Though he will star in the upcoming show Snatch.
The 29-year-old actor stands at 5'9. He became a household name on television thanks to his gig on Gossip Girl. Looking at him, Ed has a lean and fit physique. He looks like he has an average body, but the actor is actually stronger and healthier. On the other hand, it's been reported that the former Gossip Girl star is working on increasing his muscle mass. He looks to have a ripped body, just like other young actors like Taylor Lautner.
To do this, Ed regularly visits the gym to workout. He also trains regularly with his fitness coach. Because he wants to bulk up, most part of this overall training is focusing on weight sessions. When asked why he focuses on weight training, the actor said it is because he wants his muscles to become more defined and toned. It was even reported that Ed wants to have a body like that of Zac Efron. The source of this claim said: "After seeing new pics of Zac in magazines, Ed's determined to get cut like him. Ed has no muscles or definition and really wants to improve his body." Well, if Zac did it, we're pretty sure Ed can, too.