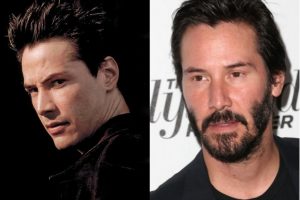 Early Career and Hollywood Breakthrough
Keanu Reeves was born in Beirut, Lebanon on September 2, 1964. His father is American while his mother is English. Her mother was working in Beirut when she met his father. During his childhood, Reeves lived from one country to another, living with various stepfathers after his dad left him and his mother.
He got introduced to Hollywood when his mother married a Broadway and Hollywood director. Although the marriage didn't last, he still lived with him when he was starting out in Los Angeles. During his high school period in Canada, he was good in playing ice hockey as a goalie and originally aspired of playing professionally. However, an injury stopped him from pursuing this.
Initially, he began his acting career when he was nine by acting in a theater production. He dropped out of high school at age 17 to give way to his acting career. Though his stepdad who's an American citizen, he got a green card and moved to Los Angeles. His first studio movie role was in 1986's Youngblood. During the next few years, he played lots of roles in various films, but he was first recognized for his role in 1988's Dangerous Liaisons.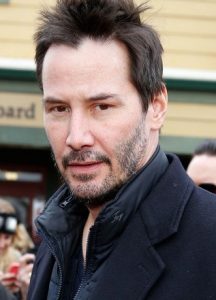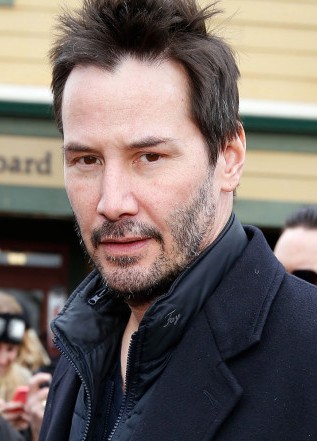 He then became known for his role in the comedy films Bill & Ted's Excellent Adventure and its sequel Bill & Ted's Bogus Journey. In the early 1990s, he gained significant attention for his roles in My Own Private Idaho, Bram Stoker's Dracula, and was widely recognized for starring in 1993's Little Buddha. It was, however, his role in 1994's Speed that catapulted him to international prominence.
Since then, he played lead roles in mostly well-known films. Throughout the 1990s, he starred in Johnny Mnemonic, The Devil's Advocate, and of course, most notably in The Matrix. In between, he had a dramatic role in A Walk in the Clouds and in the indie film Feeling Minnesota. In the 2000s, career highlights was his reprisal of his role in The Matrix Reloaded and The Matrix Revolutions, as well as his lead role as John Constantine in Constantine and Klaatu in The Day the Earth Stood Still. He also played dramatic roles in Sweet November and The Lake House.
Despite growing old in Hollywood, he continued to be one of the most picked actors, continuing his prolific career in the 2010s. During this time, he starred in 47 Ronin and John Wick. He also ventured into directing with the movie Man of Tai Chi, where he also played the lead role, while has has produced the films Henry's Crime and John Wick. He will reprise his role as John Wick in the movie of the same name. He is also a musician, playing bass guitar for the bands Dogstar and Becky.
Has Keanu Reeved had Plastic Surgery?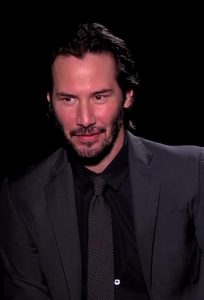 The hugely famous actor may already be in his 50s but that's something that most couldn't guess. How could we, Keanu Reeves is still one of the most charming actors in Hollywood. Everyone would agree that his true age certainly doesn't show. Basically, he can still play kick-ass roles in numerous films and can still even pull off a leading man character in a romantic movie with a younger actress and nobody would notice of the massive age gap. Because of this, people are curious as to what his secrets are in making sure he maintains his young self. It is already given that he takes care of himself well, but is that enough? For a long time now, observers have been curious if the actor has had plastic surgery or is even into cosmetic enhancements to look so young and good-looking.
In his red carpet appearances, some observers would conclude that the actor's face lacks lines and wrinkles, considering he's aging. A few years before, his trip to China to promote the feature film Man of Tai Chi gave some the reason to assume that he's not so unfamiliar with Botox injections. Why? Because his face looked flawless, shiny, and just outright youthful.
When you think about Hollywood, it doesn't come off as shocking that male actors also opt for plastic surgery just for the sake of maintain their pleasing appearance. Hence, it is also very likely that the John Wick actor is also within the plastic surgery radar. After all, looking good is part of their work as an actor. But it's still hard to tell. If Reeves indeed has had Botox or any other kinds of cosmetic remedies, the outcome was quite impressive.