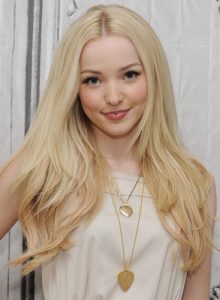 Hollywood actress Dove Cameron had her career beginnings in the early 2010s. During her early years, she made guest appearances in a couple of television shows. This includes Shameless, The Mentalist, and Malibu Country. Her breakthrough came when she starred on the Disney series Liv and Maddie, playing both roles. The series aired for four seasons, earning her fame. Simultaneously, she made her film debut in Barely Lethal. She also starred in the movie R.L. Stine's Monsterville: Cabinet of Souls and in the TV movie Cloud 9. She became further known for her lead role in the Disney TV movie Descendants. She reprised her role in the sequel Descendants 2. This year, she also appeared as Jess in 4 episodes of The Lodge. Next year, she will star in the movie Dumplin'.
The 21-year-old actress, despite her young age, is already health conscious. Given this, she makes sure she follows a clean and a healthy diet. It was reported that the Disney star practices the Paleo diet. This particular eating regimen involves focusing on lean proteins, fruits, and vegetables. But as diet evolves, the actress also tweeted how she considers changing her diet and trying veganism, which means she wants to entirely give up meat. In a tweet, she said: "I'm, like, really thinking about going vegan and it's starting to freak me out."
More celebrities are switching to a vegan diet. They do so because of its health benefits and also as means of denouncing the process of animal farming, which generates most of the meat products in the world. Moreover, the actress also shares on social media her love of eating peanut butter just before bedtime. She said: "The night somehow always ends with me eating peanut butter out of the jar with a spoon." Though eating before bedtime isn't recommended, eating peanut butter, which is rich in proteins, is actually beneficial to enhance post-workout overnight recuperation.