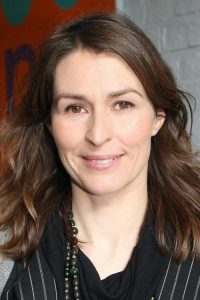 Actress Helen Baxendale first became known for her starring role as Dr. Claire Maitland in the British series Cardiac Arrest, which she starred in from 1994-1996. For her performance, she received a Best Actress nomination at the BAFTA Scotland Awards. She next starred in the TV movie Truth or Dare, getting her another BAFTA Scotland nomination. Following this, she played the role of Cordelia Gray in the drama series An Unsuitable Job for a Woman. In the UK, she became further known for starring as Rachel Bradley in the comedy-drama series Cold Feet.
For her role, she got a British Comedy Award nomination for Best TV Comedy Actress. She then ventured into Hollywood, playing the role of Emily Waltham in the NBC sitcom Friends from 1997-1998. This gained her mainstream recognition. In the 2000s, she had film roles in Ordinary Decent Criminal, Skagerrak, and Flyfishing. She also played Pandora Braithwaite in 6 episodes of Adrian Mole: the Cappuccino Years. Continuing her career in the 2010s, she had roles in the movies Beyond the Pole and Anonymous, as well as in the miniseries Kidnap and Ransom. As of 2012, she stars as Lorna Thompson in the British sitcom Cuckoo. At the same time, she had guest appearances in Agatha Christie's Poirot, Death In Paradise, and Midsomer Murders.
The 48-year-old actress stays in shape by sticking to a healthy lifestyle. Apart from being active, she takes care of her body by following a clean diet plan. Most of the time, she avoids processed foods and opts healthy choices. She likes cooking, which makes it easier for her to eat healthy meals. Even when she eats out, she tends to be conscious of her food choices. "I'm experimental and like cooking. I tend to make healthy dishes rather than fancy ones. Occasionally I'll make something new that involves a bit of artistry," said the English actress.