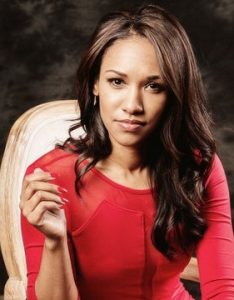 Hollywood celebrity Candice Patton started her career in 2004 with a notable role on the soap opera The Young and the Restless. After years of appearing on commercials, she became more prolific on television with guest roles. During this period, she had guest parts on the shows The Bold and the Beautiful, Entourage, Castle, and Heroes. In the 2010s, she first had a notable role on the TV show The Game. She got her major break after securing the role of Iris West on the TV series The Flash. The success of the show earned her mainstream prominence. Meanwhile, she made her film debut in Commander and Chief. Her latest movie was in 2014's The Guest.
Looking at her, it is obvious how she takes care of herself through proper diet and regular exercise. Her stint on The Flash has since motivated her to become physically active. Actually, her busy schedule filming The Flash, which also involves shooting action-oriented scenes can be considered a kind of workout. Ever since securing a regular role on the show, Candice has made sure she'll keep her body slender, toned, and fit in order to play her part on the show more effectively. Based on her social media posts, Candice seems to love working out by performing boxing.
Aside from her fondness of boxing, she also loves to do indoor cycling at SoulCycle. The actress shared that she also likes going to another studio called Swerve on Third in Los Angeles. She also makes it a point to engage in outdoor activities. For example, she loves hiking in Runyon Canyon, which actually is one of her well-liked activities. She said the steep inclines here are a great workout for her butt. The entire route takes her 40 minutes in total. In addition, The Flash actress shares her love of yoga, as well.