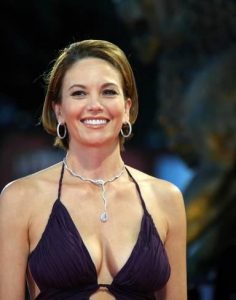 Hollywood star Diane Lane debuted in the 1979 film A Little Romance. During the 1980s, she had notable roles in the films The Outsiders, National Lampoon's Movie Madness, Rumble Fish, and The Cotton Club, among others. The following decade, she portrayed Paulette Goddard in the biographical film Chaplin. The rest of the '90s saw her perform in the feature films Judge Dredd, Wild Bill, Jack, and A Walk on the Moon. In the 2000s, she gained further recognition for her notable works in the films The Perfect Storm, The Glass House, and Hardball.
She was then acclaimed for her performance in 2002's Unfaithful, earning her several nominations. This includes an Academy Award nomination for Best Actress. She later starred in the movies Under the Tuscan Sun, Must Love Dogs, Hollywoodland, and Nights in Rodanthe. In the 2010s, she played Martha Kent in Man of Steel, Batman v Superman: Dawn of Justice, and Justice League. Other films include Trumbo, Every Secret Thing, and Paris Can Wait. She will star in the upcoming film Serenity. She'll also appear as Annette Shepherd on the Netflix series House of Cards, as well as star on the upcoming Amazon show The Romanoffs.
The film actress remains fit and healthy despite being in her 50s. Interestingly, she does not follow any intense workout regimen nor does she put herself into a very strict diet plan. According to her, she keeps her body slender and healthy by eating in moderation. She doesn't obsess herself with losing weight because she loves to eat. What she does instead, in order to not gain weight, is practicing portion control. Basically, she eats whatever she wants but she doesn't eat a lot of them that she accumulates too many calories in her body. She also chooses healthy foods rather than processed ones.