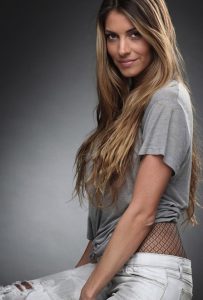 Hollywood star Dawn Olivieri had her career start in the mid-2000s, debuting in an episode of CSI: Crime Scene Investigation. She next made her film debut in The Devil's Den. She later made guest appearances on Las Vegas, Veronica Mars, and How I Met Your Mother. Her first notable role was as Lydia on the NBC series Heroes, which she played from 2009 to 2010. She next had roles in the films Missionary, Plush and Supremacy. She also had a recurring role as Andie Star on The Vampire Diaries.
From 2012 to 2016, she gained wider recognition for starring as Monica Talbot on the comedy series House of Lies. At the same time, she played Det. Felicia Sanchez on the second season of Secrets and Lies. While working on television, she's also busied herself on the big screen where she had performances in The Last Witch Hunter, Bright, and A Change of Heart. This year, she had roles in the films Den of Thieves and Traffik. In addition, she's also recently guest-starred on Lucifer, Rosewood, and SEAL Team.
The 37-year-old actress maintains her slender figure through her active lifestyle. By staying active she works out on a regular basis — with her crazy schedule as an actress, at least she tries to. So, what's her workout routine like? One thing she loves when it comes to exercising is obliques. She's truly fond of working out and keeping active in general. "I live for hikes, beach volleyball, jogs on the beach, bike riding even long walks with the dogs. I keep hand weights in my trailer for mini workouts when I feel the urge! I listen to my body if it tells me it feels sluggish and loose," the actress said. Her surroundings also tend to serve as motivation. "I tend to be most inspired to work out within a location that contains something impressive," she said in an interview with Self.