Fashion Model-Turned-Actress
Born Diane Heidkrüger on July 15, 1976 in Algermissen, West Germany, she is a German actress and former fashion model who has worked her way to become one of Hollywood's most sought after actress. As a child, she was raised in Germany with her brother.
She first wanted to become a ballerina, in which she successfully got accepted at the Royal Ballet School in London. Unfortunately, an injury put a halt in her ballet career prompting her to move to Paris where she turned her interest and attention to modeling and learning French.
She officially began her modeling career in 1992 when she became Germany's representative in the Elite Model Look. She started modeling afterwards, and despite her small frame for a model, she managed to get booked for such companies as Yves Saint Laurent, Chanel, Salvatore Ferragamo, Giorgio Armani, Jil Sander, Christian Dior, Burberry, and Louis Vuitton.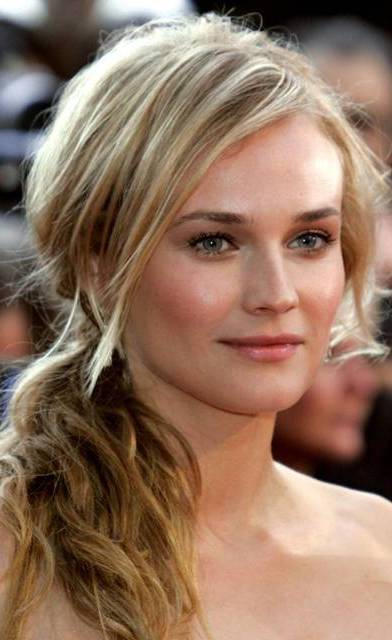 Her modeling career further took off with runway appearances for prominent fashion lines including Marc Jacobs, D&G, and Sonia Rykiel, as well as gracing the covers of several magazines such as Vogue Paris, Marie Claire and Cosmopolitan. She eventually stopped modeling and decided to pursue a career in acting.
As soon as she became interested in acting, she took lessons at the Cours Florent. She later landed minor roles in numerous French films. In 2002, she made her screen debut in the television film The Piano Player.That same year, she appeared in her first major role in her then-husband's directorial debut Mon Idole.
The following year, she starred as Lisa in Wicker Park, alongside Josh Hartnett and Rose Byrne. She made her breakthrough when she played her first high-profile role as Helen of Sparta in Wolfgang Petersen's film Troy. In 2004, she gained wider popularity when she starred with Nicolas Cage and Sean Bean in National Treasure. She later appeared in the films Joyeux Noël and Copying Beethoven.
In 2007, she reprised her role as Dr. Abigail Chase in National Treasure: Book of Secrets. That same year, she was chosen as the hostess for the opening and closing ceremonies of the 2007 Cannes Film Festival; and was a jury member of the 58th Berlin Film Festival in 2008.
In 2009, she portrayed a German actress who became an Allied spy in Quentin Tarantino's Inglourious Basterds. For her performance, she was nominated for the Screen Actors Guild Award for Outstanding Performance by a Female Actor in a Supporting Role.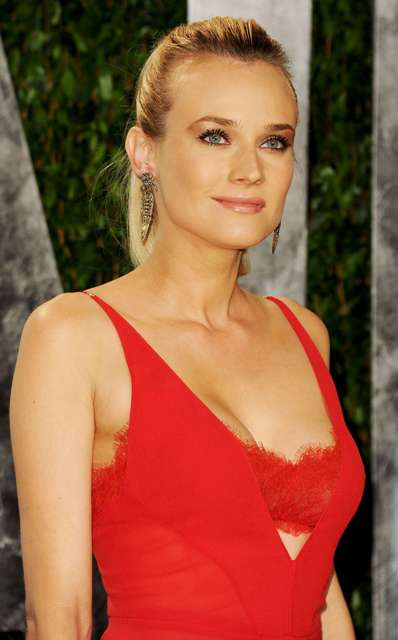 Cosmetic Enhancement
People have been noticing the actress' fuller breasts, which are believed to be the result of breast implants. Before and after photos circulated online making then-and-now comparisons. Though the actress has been mum about the reports, the people are certain the plastic surgery really did happen. It appears that she went from a cup A to a cup B size. It is a good thing that she did not belong to "plastic surgery gone wrong" lists as her new breasts seem perfect for her body.
It is not certain of what her views on plastic surgery really are. In an interview with Telegraph, she said that she won't be having any anti-ageing plastic surgery. She stated, "Wrinkles are part of the face", and added, "They demonstrate the experiences of a lifetime. Signs of ageing are more than acceptable, they're necessary."
She then continued to live her prolific life in Hollywood. In 2010, she portrayed the role of Anna in Mr. Nobody, for which she garnered much critical acclaim for her performance. She followed this with the Liam Neeson film Unknown alongside January Jones. She recently starred in the film adaptation of Stephanie Meyer's novel The Host, and crossed over on the small screen with her role as police officer Sonya Cross in the television series The Bridge.
Diane was first married to French actor and director Guillaume Canet on September 1, 2001. They divorced in 2006 but remained friends. She began dating actor Joshua Jackson that same year and is still in a relationship with him. She also made a cameo appearance in an episode of Fringe in 2010, in which Joshua Jackson had starred in.