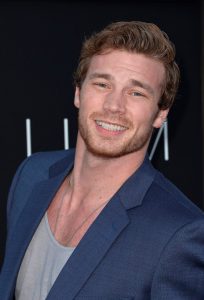 American actor Derek Theler had his career beginnings in the late 2000s. His debut was in the reality series The Hills. During his initial years, he mostly appeared in short films and uncredited roles in films and television. His first credited role was in the 2011 movie Camp Virginovich. He later appeared as Shawn in two episodes of 90210.
His next work was in the web series Project S.E.R.A. His breakthrough came in 2012 as Danny Wheeler in the sitcom Baby Daddy. The show aired on television for six seasons, earning him mainstream recognition. While on the show, he's also worked in some movies. This includes Shark Killer, How Sarah Got Her Wings, and Secret Summer. His new project on television is as Craig Hollis in the new series Marvel's New Warriors.
Standing at 6'5 and weighing 240 pounds, it's hard not to notice television star Derek Theler. Talking about his fitness in an interview, he shared how he was required to take care of his body since he was young because of a medical problem. He said:
"I'm actually a Type 1 diabetic, so growing up, I had to eat pretty healthy. My father was really big into weightlifting, and I picked it up pretty quickly. I wound up getting my degree in sports medicine and nutrition because I wanted to work in the medical field. But I wound up taking a trip to Los Angeles and decided being an actor sounds pretty cool, too. So now it's a part of my job to look as good as I can!"
When asked about the kind of workouts that he likes, he said: "I'm definitely an outdoorsy guy. I like hiking, outdoor workouts with body weight. But when it comes to getting it done, I can just get in the gym and pound it out." His advice when it comes to working out is persistence!