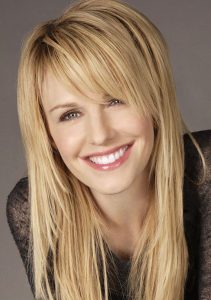 Hollywood star Kathryn Morris debuted in the 1991 film Cool as Ice. Her subsequent roles were in the TV movies Rise and Walk: The Dennis Byrd Story and Oldest Living Confederate Widow Tells All. She also starred in the straight-to-video films Sleepstalker and The Prophecy II, followed by a role in the feature film Deterrence. On TV, she had her first starring role as Stinger in Pensacola: Wings of Gold.
In the 2000s, she had supporting roles in the movies The Contender, Minority Report, Paycheck, Mindhunters, Resurrecting the Champ, and Assassination of a High School President. It was also during this period that she got her breakthrough role as Lilly Rush in the CBS series Cold Case.
She starred on the show from 2003 to 2010. Afterward, she had performances in the films Cougars, Inc., The Perfect Guy, and Bone Tomahawk. Her most recent film role was as Deana Richards in 2019's The Dirt. Additionally, she played recurring character Charlotte Burgess in Colony. She also starred as Monica Shaw in the short-lived NBC series Reverie.
At age 50, the actress maintains a fit body by taking care of herself. There are no secrets to her toned figure. She doesn't follow any restrictive dieting nor does she starve herself to lose weight. What she does is pretty simple — eat a clean, balanced diet and practice moderation when eating healthy foods.
As a general rule, she sticks to lean meat, whole grains, and veggies. Fruits are also a major part of her diet plan, often snacking on them in between meals. Instead of having chocolates and cakes, she instead satiates her sweet tooth from blueberries, bananas, apples, and more. As for her consumption of lean meat, she mostly has fish and chicken. She then eats fiber-rich foods, which she mostly gets from veggies, fruits, and whole grains.