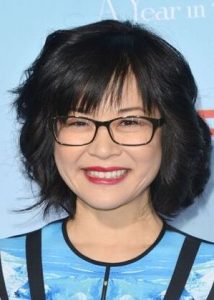 Hollywood star Keiko Agena first appeared in an episode of Renegade back in 1993. She later made her cinematic debut in the 1998 independent film Hundred Percent, as well as appeared in an episode of ER. Her breakthrough role came in the 2000s, landing the part of Lane Kim in Gilmore Girls. She was part of the show's main cast from 2000 to 2007, making her well-known among TV audiences.
During this period, she had roles in some films, including The Perfect Party, Hair Show, and Private Valentine: Blonde & Dangerous. She next appeared with a small role in the 2009 film Labor Pains. At the same time, she guest-starred in The Nightmare Room and Strong Medicine. She later a voice role in some episodes of Kim Possible. In the 2010s, she made guest appearances in such shows as Castle, House, Scandal, Twisted, Shameless, and Grimm.
In 2016, she reprised her role as Lane Kim in the revival/sequel Gilmore Girls: A Year in the Life. Agena went on to play Pam Bradley in several episodes of 13 Reasons Why. Following this, she played Viola Goto in Better Call Saul, as well as played recurring role Nancy in Dirty John. The actress recently starred as Aiko Hakari in the TV drama The First and Dr. Edrisa Tanaka in Fox's Prodigal Son.
Keiko Agena maintains her healthy body by following a clean diet plan. In her late 40s, she no longer finds it appealing to eat processed foods. Hence, eating healthy foods usually comes naturally for her. She prefers nutritious foods not only to stay fit and slim, but also to feel stronger. Her food choices for her day-to-day mostly consist of fish, chicken, whole grains cereal, oatmeal, wheat bread, and lots of fruits and vegetables. Wanting to increase her consumption of fruits and vegetables, she snacks on them in between meals.