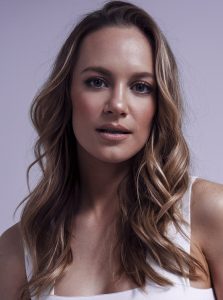 Actress Danielle Savre had her career beginnings in 2001. Among her initial roles were in the made-for-television film Murphy's Dozen, as well as in the shows One on One and Grounded for Life. She then played Marcia Brady in an episode of The X-Files. Her first notable role on TV was as Callie in Summerland. Her next roles were in Charmed and The Closer, and in another TV movie You've Reached the Elliotts.
She also guest-starred in Malcolm in the Middle and Close to Home. Savre's first mainstream role was as Jackie Wilcox in Heroes, which she played between 2006 and 2010. At the same time, she made her movie debut in the straight-to-video film Bring It On: All or Nothing. In 2007, the actress had roles in the films In the Land of Women, The Final Season, Boogeyman 2, and Wild About Harry. It was also around this period that she landed her first lead role on the small screen, playing the titular character in Kaya.
After this, she guest-starred in more shows. She then landed the part of Lia in Hollywood Heights. She went on to star as Anne Hayes in the television show Too Close to Home. She simultaneously had a recurring role in the web series T@gged. Since 2018, Savre has been starring as Maya Bishop in the ABC series Station 19. This year, she guest-starred in an episode of Grey's Anatomy. Savre's other film roles were in Jarhead 2: Field of Fire, Adulterers, and Deep Blue Sea 2.
Danielle Savre admits to following a strict diet plan years ago to achieve that slender body but she now knows better. She has since embraced her curves and her diet is now geared towards staying healthy rather than becoming skinny. Playing a firefighter in Station 19, she also needs to strengthen her body with clean, whole foods. Her diet plan usually consists of whole grains, lean meat, and always with veggies on the side. She also snacks on something healthy and filling, such as almonds, fruits, and smoothies.