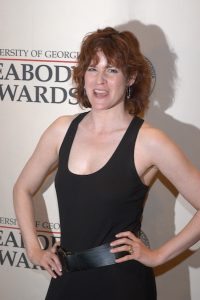 Hollywood star Ally Sheedy first acted in 1981, appearing in an episode of CBS Afternoon Playhouse. During the 1980s, she mostly acted in TV films. She also made her cinematic debut in the film Bad Boys, followed by the movies WarGames and Oxford Blues. Sheedy had her breakthrough in 1985, playing Allison Reynolds in The Breakfast Club and Leslie Hunter in St. Elmo's Fire.
She continued her prolific career during this period with performances in the films Twice in a Lifetime, Blue City, Short Circuit, Maid to Order, and Hart of Dixie. The 1990s was also a prolific decade for the actress. During this period, she had performances in the films Betsy's Wedding, Fear, Only the Lonely, The Pickle, Man's Best Friend, Highball, High Art, Sugar Town, and The Autumn Heart.
She went on to play recurring characters on the small screen in the 2000s, including the role of Sarah in Kyle XY and Yang in Psych. She simultaneously played supporting roles in the films Happy Here and Now, Day Zero, Steam, Harold, Life During Wartime, Welcome to the Rileys, Sins of Our Youth, and Fugly! In 2016, Sheedy appeared in the movies Little Sister and X-Men: Apocalypse.
Prior to acting, Ally Sheedy was a dancer. She decided to give that up during her teens after developing an eating disorder. As a dancer, there was paramount pressure to look skinny, which meant practicing strict diets that even included starvation. Getting exhausted to this, Sheedy became an actress instead. Because of her eating disorder in the past, she now knows better than to succumb to pressures of staying lean. Instead of aspiring for a slender figure, she focuses on just being healthy. That's why she prefers her diet plan to typically consist of lean proteins, whole grains, and plenty of fruits and veggies. She still indulges in her cravings every now and then but only in moderation.