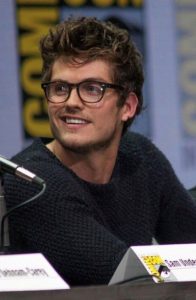 English actor Daniel Sharman had his career beginnings in the 2000s. During his early years, he made his television debut in Judge John Deed. His next role was in the TV movie Starting Over. In the 2010s, he became further known among international audiences. This was after playing the recurring role of Isaac Lahey in Teen Wolf. At the same time, he starred in the TV movie When Calls the Heart and played Ares in the movie Immortals. He next played the role of Kaleb Westphall / Kol Mikaelson in The Originals. This year, he joined the main cast of Fear the Walking Dead as Troy Otto. He also landed the role of Lorenzo de' Medici in the upcoming second season of the series Medici: Masters of Florence.
The 31-year-old actor is now a television staple. This is courtesy of his performances in well-known television shows. It is also apparent how his body has transformed into being more muscular now that he's more recognized. It is important for him to train regularly not just to look great, but for strength and energy as well. This is vital especially since he mostly works on shows that require him in his best condition. In an interview, he said about working out with his castmates.
He said: "Working out nonstop. What made the workouts easier was that everybody was working out together. We got a very competitive mentality going. We all worked out in a small gym in cold Montreal with the stunt team. I joined later than the rest of the cast. My face dropped when I saw what the actors playing the gods looked like." Now that he's in Fear of the Walking Dead where agility, energy, and strength are required, the actor makes sure that his body is prepared for any kinds of challenges.