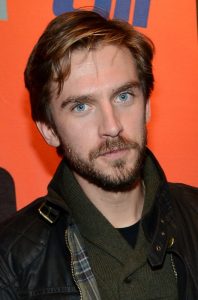 It was in 2004 that actor Dan Stevens got his start in the acting biz. He made his debut in the miniseries Frankenstein. His first starring role was in the British miniseries The Line of Beauty in 2006. At the same time, he portrayed Lord Arthur Holmwood in the TV movie Dracula. In 2008, he portrayed Edward Ferrars in the British miniseries Sense and Sensibility. Afterward, he made his film debut in the German film Hilde. He made his breakthrough as Matthew Crawley in the popular British period drama series Downton Abbey.
He starred on the show from 2010 to 2012. At the same time, he starred in the movies Vamps, Summer in February, and The Fifth Estate. He next starred in the film The Guest, followed by performances in A Walk Among the Tombstones, The Cobbler, and Night at the Museum: Secret of the Tomb. In 2017, he rose to further fame for playing Prince Adam or the Beast in Beauty and the Beast. During this period, he also began playing lead David Haller/Legion in the series Legion. His upcoming movie this year is Apostle.
Dan Stevens is now a familiar face thanks to his starring performances both in film and television. As he portrays numerous characters, it also becomes vital for the English actor to undergo physical training to prepare his body. For instance, his role in the movie The Guest had him working harder to lose weight and gain more muscles. He admitted that he was able to achieve it by upping his level of training and making diet changes. He basically followed a clean diet plan in order to lose weight for his role in the said film.
The actor said he took control of his diet in order to lose more than 30 pounds. In an interview, he said: "It was pretty intensive. I had to look very carefully at what I was putting in my body." He went on to say: "I don't eat dairy, so my diet was incredibly protein heavy. Since then I've actually cut out meat altogether just for a bit to redress the balance."