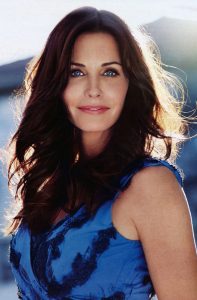 Hollywood actress Courteney Cox has been in the acting industry since the 1980s. During this time, she had already joined the main casts of the TV shows Misfits of Science and Family Ties. The following decade, she had a short stint on the show The Trouble with Larry before making it big as Monica Geller on the sitcom Friends. It ran for 10 seasons and is regarded as one the greatest shows of all time making her hugely popular. After it ended, she joined the main cast of Dirt. She went on to star as the lead of the TV series Cougar Town. On the big screen, she's starred in the films Ace Ventura: Pet Detective, Scream and its sequels Scream 2, Scream 3 and Scream 4, The Longest Yard, and more recently in Mothers and Daughters.
The former Friends actress is already in her 50s, but this doesn't stop her from looking great. Just like her Friends' co-star Jennifer Aniston and Lisa Kudrow, Courteney manages to maintain her slender figure and youthful glow. What's her secret? Regular exercise and proper nutrition. She said in an interview before that she took her meal hints from her Friends co-star. She said: "Jennifer and Lisa and I ate lunch together every single day for 10 years. We always had the same thing – a Cobb salad. But it wasn't really a Cobb salad. It was a Cobb salad that Jennifer doctored up with turkey bacon and garbanzo beans and I don't know what. She has a way with food, which really helps."
Also, there are reports that the actress is an avid follower of the blood type diet, based on the book Eat Right For Your Blood Type. This book guarantees that users will experience significant weight loss if they'll stick to diets designed for their respective blood types. However, experts have warned that there's no scientific basis for this claim. Courteney herself has also said that she practices a a low-carb diet, drinks lots of coconut water, and steers clear of caffeine.