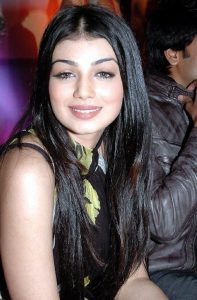 Bollywood celebrity Ayesha Takia got her professional acting debut in 2004's Taarzan: The Wonder Car. This proved to be a strong start for her since she received some nominations in the female debut category. This also led her to star in more films during this period. Some of these films are Dil Maange More, Super, and Shaadi Se Pehle, among others. For her work in Super, she was nominated for Best Telugu Actress at the Filmfare Awards. Her performance in Dor also won her some awards. The rest of the 2000s saw her perform in numerous feature films, making her a famous actress in India. In the 2010s, she started a family, leading her to take a break from acting. Her last movie was 2013's Aap Ke Liye Hum. The actress however announced recently that she'll have a new movie coming soon.
The 31-year-old actress has always maintained her fit body and overall health by eating right. She even became more conscious of her diet after giving birth to her son. As we all know, it becomes tougher to regain your previous slender figure after becoming a mom. So, Ayesha needed to be extra careful of her eating habits. To help her achieve her former body before becoming pregnant, the actress stick to a low-carb diet. She didn't eat rice, bread, and not even roti. She also takes care of her overall wellness by not engaging into any vices – no smoking, no drinking alcohol, and most definitely no drugs.
It has been reported that Ayesha's diet primarily involves boiled vegetables, and fruit and vegetable juices like that of carrot, orange, watermelon, and coconut water. She is fond of sweets, but the actress has successfully imposed discipline to resist eating sweets. Instead of munching on chocolates, she would turn to fruits for their sweetness. Eventually, it became easier for the actress to practice such healthy and clean eating routine. Also, Ayesha is a vegan who has even posed for a vegan ad for PETA India.