Breakthrough as a Child Star and Continued Success
Christina Ricci was born on February 12, 1980 in Santa Monica, California to Sarah and Ralph Ricci. Her parents had separated when she was 13. Her acting career began at the age of eight after she was discovered by a critic for the Bergen Record during a school play at Edgemont School in Montclair, New Jersey.
In 1990, she made her feature film debut with Mermaids as Cher's character's younger daughter. That same year, she made her first television appearance in the TV series H.E.L.P.. The following year, she appeared as Bonnie in the action-comedy film The Hard Way, starring Michael J. Fox and James Wood.
Later in 1991, she starred as Wednesday Addams in the film adaptation of The Addams Family. The film received mixed reviews from critics but was a major commercial success, earning over $190 million on a $38 million budget. The film also introduced Ricci to a wider audience. She then reprised her role in the 1993 sequel Addams Family Values.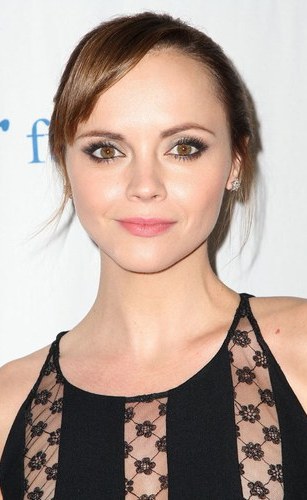 She starred in the films The Cemetery Club (1993), Now and Then (1995) and Gold Diggers: The Secret of Bear Mountain (1995), before gaining her first lead role in 1995's Casper. Reception for the movie was mixed but it became a huge box office success, earning over $287 million worldwide on a $55 million budget.
Following Casper's success, she starred in such films as Bastard Out of Carolina (1996) and That Darn Cat (1997). She then began to play adult roles beginning with Ang Lee's 1997 film The Ice Storm.
She next appeared in 1998's Buffalo '66 and The Opposite of Sex. For her performance in The Opposite of Sex, she earned a Golden Globe nomination for Best Actress. Many critics thought she would receive an Oscar nomination as well, but she didn't. Entertainment Weekly described the circumstance as one of the "Worst Oscar Snubs Ever".
During the next few years, she starred in such movies as Fear and Loathing in Las Vegas, Small Soldiers, Pecker, I Woke Up Early The Day I Died, and Desert Blue, all released in 1998. The following year, she starred opposite Johnny Depp in the horror film Sleepy Hollow. Sleepy Hollow garnered favorable reviews and was also a financial success, earning more than $206 million on a $100 million budget.
She then appeared in the films Bless the Child, The Man Who Cried, and All Over the Guy before landing the role of Elizabeth Wurtzel in 2001's Prozac Nation, which premiered at the Toronto International Film Festival and received negative reviews from critics.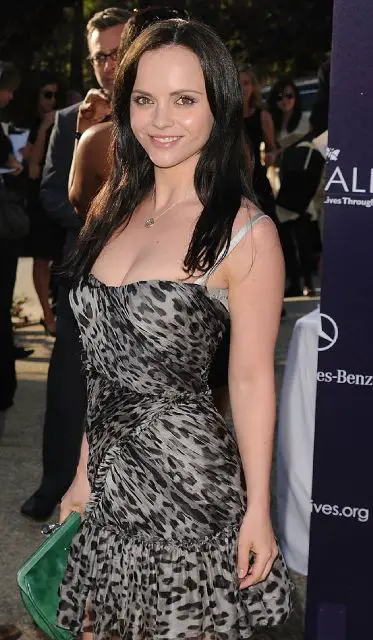 Subsequent Films and Plastic Surgery Reports
In the early 2000s, she appeared in several movies, including Pumpkin (2002), Miranda (2002), The Gathering (2003), Anything Else (2003), and I Love Your Work (2003). During this time, she also starred opposite Charlize Theron in 2003's Monster, which received widespread acclaim from critics.
Her next film came two years later with Wes Craven's 2005 horror movie Cursed, starring alongside Joshua Jackson and Jesse Eisenberg. Reception for the film was generally negative and it also became a commercial failure. In 2009, she starred alongside Liam Neeson and Justin Long in the psychological thriller After.Life, which received negative reviews as well.
She has since starred in other films such as Alpha and Omega (2010), Bucky Larson: Born to Be a Star (2011), Bel Ami (2012), War Flowers (2012) and The Smurfs 2 (2013).
Ricci's prosperous career has not been without plastic surgery rumors. There have been persistent reports that the 34-year-old actress has had a rhinoplasty procedure. During her younger years, she was snub-nosed, her nose being distinctively short and turned up at the end.
In the present, it appears that Ricci's nose has been reshaped and refined. It has also been made smaller, giving her a polished appearance. Additionally, it has also been reported that the Sleepy Hollow actress had a breast reduction surgery after some observers noticed that her breasts have gone smaller.
Unlike other women who go under the knife for a bigger cup size, Ricci did the opposite. It has been assumed that she wasn't just comfortable with her prominent bust that she decided to have them reduced. The actress, however, said such rumors weren't true.