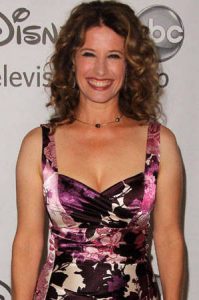 Hollywood star Nancy Travis had her career beginnings in the 1980s. She debuted in the made-for-television film Malice in Wonderland. She later had her first film role in 1987's Three Men and a Baby. The rest of the '80s saw her performing in the films Married to the Mob, Eight Men Out, and I'll Be Home for Christmas. During the 1990s, Travis had performances in the films Internal Affairs and The Vanishing. She also portrayed Joan Barry in the biographical movie Chaplin.
On television, she starred as Kim Cooper in the CBS sitcom Almost Perfect, which aired from 1995 to 1997. Later in the 2000s, she starred as Prof. Joyce Reardon in the miniseries Stephen King's Rose Red. The actress also played the main role of Christine "Chris" Connor in the sitcom Becker. She gained wider recognition for playing Susan Pearson in the TBS sitcom The Bill Engvall Show.
During this period, Travis also starred in the movies Beyond Suspicion, The Sisterhood of the Traveling Pants, and The Jane Austen Book Club. Apart from her film roles, she also starred in the TV movies Safe Harbor and The Pregnancy Pact. In 2010, she guest-starred as Dr. Mary Wagner in Desperate Housewives. As of 2011, she stars as Vanessa Baxter in the sitcom Last Man Standing. She also currently plays Donna Hodges in the crime drama Mr. Mercedes. In addition, she plays the part of Lisa in the web series The Kominsky Method.
The actress takes care of her body through proper nutrition. In her age, she doesn't have much desire for anything processed. Now in her late 50s, it's all about clean eating for her. She also applies this health-conscious attitude in her family. "I also try my best to keep my kids away from fast food and make healthier meals for them," said Davis.