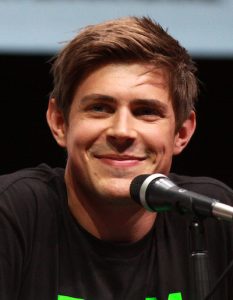 Hollywood actor Chris Lowell had his career beginnings in the mid-2000s, starring as Jonathan Fields in the TV series Life As We Know It. While that didn't last, he gained recognition for his role as Stosh "Piz" Piznarski in the popular series Veronica Mars. He gained more popularity when he starred as William "Dell" Parker in Grey's Anatomy and Private Practice.
Chris Lowell also pursued a career in the movies. Initially, he starred in the films Spin, Graduation, and Up in the Air before his role in the major film, The Help, in which he played the role of Stuart Whitworth. He next starred in the movies Love and Honor and Brightest Star, as well as reprised his role as Piz in the Veronica Mars movie. Lowell also ventured into filmmaking, co-writing, directing, and producing the comedy-drama Beside Still Waters. On television, he starred on the TV shows Enlisted and Graves.
Between 2017 and 2019, he became known for his role as Sebastian "Bash" Howard in Netflix's GLOW. Continuing his film career, Lowell has had performances in the movies Complete Unknown, Chronically Metropolitan, and Katie Says Goodbye. More recently, he starred in the films Promising Young Woman and Breaking News in Yuba County. This year, he stars as Jesse in the new sitcom How I Met Your Father.
Chris Lowell has built an extensive career on both film and television. He's always acting and performing, venturing into different genres and proving his versatility as an actor. As part of his work and overall well-being, he makes sure he takes care of his health and fitness. That's why he makes an effort to follow a regular workout routine, which combines cardio, core and weight training.
He heads to his gym for his workout a few times a week. Aside from that, he exercises outdoors by being active – he runs, plays sports, and hikes with his friends. It's suffice to say that the Chris Lowell workout routine is not limited to training in the gym. He also works out by simply having an active lifestyle and doing things that he enjoys to do. However, when a role calls for it, Lowell is more than ready to take his fitness to the next level to prepare his body. Currently, the actor dons a toned physique thanks to his consistent workout routine and healthy lifestyle. In addition to his fitness regimen, Chris Lowell also eats healthily.