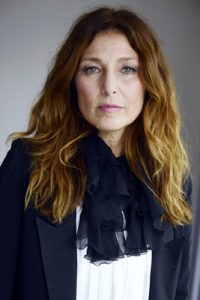 Hollywood star Catherine Keener's career started in 1986. She debuted with a small role in the film About Last Night… She next starred in the short-lived series Ohara. In the 1990s, her career slowly took off with roles in the movies Johnny Suede, The Gun in Betty Lou's Handbag, and Living in Oblivion, among others. She later had performances in the films Boys, The Real Blonde, Out of Sight, and 8mm. In 1999, she received praise for her role as Maxine Lund in the feature film Being John Malkovich.
For her work here, she was nominated for an Academy Award for Best Supporting Actress. In the 2000s, she starred in the films Lovely & Amazing, Full Frontal, Simone, The Ballad of Jack and Rose, The Interpreter, and The 40-Year-Old Virgin. Her portrayal of Nelle Harper Lee in the 2005 movie also got her an Academy Award nomination in the supporting actress category.
Keener went on to star in the films An American Crime, Into the Wild, Hamlet 2, and Synecdoche, New York. Meanwhile, in the 2010s, she had notable performances in Percy Jackson & the Olympians: The Lightning Thief, Captain Phillips, Begin Again, Accidental Love, Get Out, and November Criminals. Her latest film credits were in 2018's Nostalgia, Incredibles 2, and Sicario: Day of the Soldado. She has also ventured into television. As of 2018, she stars on the Showtime series Kidding.
The acclaimed star is one of the few actresses in Hollywood who manages to age gracefully. This is all thanks to her healthy diet plan and active lifestyle. As for her diet, she doesn't follow anything strictly. She sticks to simple and basic.
This means staying away from processed foods, hydration, and opting plenty of fruits and vegetables every day. She has also since cut down on red meat. She wants her foods fresh and untainted to make sure her body gets the nutrients it needs.