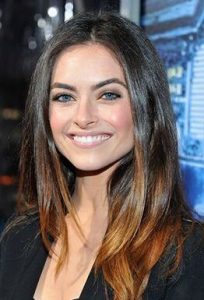 Hollywood star Brooke Lyons had her entertainment beginnings in 2004. She first appeared in an episode of American Dreams. The following year, she made her film debut in The Trap, after which she guest-starred in That's So Raven. She next appeared in the movie Protecting the King and X's & O's, followed by a role in the TV film The American Mall.
Later, she had one-time roles in some television shows, including The Starter Wife, Desperate Housewives, Important Things with Demetri Martin, Law & Order: LA, and Love Bites. In 2008, Lyons starred in the films Welcome Home Roscoe Jenkins and Dark Reel. From 2011 to 2012, she played Peach Landis in the sitcom 2 Broke Girls. After this, she appeared as Birdie in some episodes of Jane by Design.
She spent the next couple of years making guest roles on the small screen. Between 2015 and 2019, she played Eden Ellery in Showtime's The Affair. The actress next played Natalie in iZombie. After this, she starred as Elizabeth Abbott Rojas in the short-lived series Life Sentence. In 2019, she played Abby Miller in Magnum P.I. She recently starred as Kate in NBC's Lincoln Rhyme: Hunt for the Bone Collector. It was also announced that she was cast for the upcoming series Paradise City.
Brooke Lyons lives a healthy lifestyle starting with her diet. Acknowledging the harmful effects of toxic chemicals in several household products today, the actress applied the same principle to her eating habits. "I guess you need to draw a parallel to detoxifying your diet, cutting out sugar, cutting out dairy whatever you wanted," said the actress. She said motherhood instigated her to change her ways. "I started using clean beauty products and health products when I was pregnant, and it just continued from there because I thought, "Well, I'm doing this for my baby I should also do this for myself,"" said Lyons.