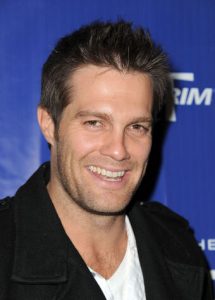 Hollywood actor Geoff Stults had his career beginnings in 2000. During his early years, he initially made one-time roles in some TV shows. This includes Everybody Loves Raymond, L.A. 7, Spin City, and Grounded for Life. He also appeared as Dale in 3 episodes of Undressed. Stults gained recognition for starring as Ben Kinkirk in the family drama 7th Heaven, which he starred in between 2001 and 2006. In the movies, he first appeared in 2001's Thank You, Good Night.
He next had roles in the films Nantucket, No Place Like Home, King's Highway, Bring It On Again, and D.E.B.S. He later played the role of Craig Garthe in Wedding Crashers, as well as played supporting roles in In the Mix, The Break-Up, The Express: The Ernie Davis Story, and I Hope They Serve Beer in Hell. At the same time, the actor continued playing starring roles on television. He starred as Eddie Latekka in October Road and Tommy Conroy in Happy Town.
He also played recurring character Peter Holland in Reunion. In the 2010s, he starred as Walter Sherman in Fox's The Finder, Will in Ben and Kate, and Sergeant Pete Hill in Enlisted. He was also a recurring star in The Odd Couple, Zoo, and Grace and Frankie. Back in the movies, he had performances in She's Out of My League, L!fe Happens, J. Edgar, The Opposite Sex, Unforgettable, Only The Brave, and 12 Strong.
Geoff Stultz stays in good shape by living an active lifestyle. Apart from acting, he also keeps himself busy by engaging in sports. And not just any sports as the actor is also a triathlete. It is to be expected that triathletes train vigorously in order to condition their bodies. That's why Stultz's workout routine is performed with discipline and consistency. His fitness regimen combines various activities, however, Stultz says he's more into cross training.