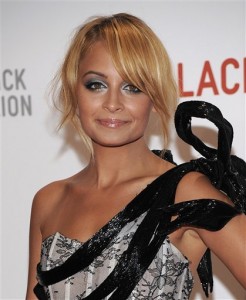 American celebrity Nicole Richie has been familiar since she was a little girl as the adopted daughter of singer Lionel Richie. In 2003, when she was around 22, Nicole rose to stardom alongside friend and fellow socialite Paris Hilton in the reality series The Simple Life. The show was pretty much a hit, lasting for five seasons in 2007. Prior to this, she had already appeared in a music video. Simultaneously, she did other acting projects while doing The Simple Life. She played guest roles in Eve, Rock Me Baby, American Dreams, and 8 Simple Rules. She then made her cinematic debut in Kids in America released in 2005. After The Simple Life wrapped up in 2007, she landed a recurring part in Chuck. After experiencing acting, she returned to reality shows, appearing in fashion TV shows such as Project Runway and Fashion Star in the 2010s. She recently starred in her own reality series, Candidly Nicole, but it didn't last so long.
The 34-year-old celebrity has been the subject of anorexia rumors for the longest time now. First being headlined in 2006, people noticed how thin she was. She addressed the issue, but has since denied about having an eating disorder, though she said she's consulting with a doctor about her health. After a few years, Nicole looked healthier. She seemed to have put on some weight and she looked great. But this may be short-lived as pictures of her in 2014 started surfacing again, in which she looked overly gaunt, just like before.
According to reports, the star is once again only 88 pounds. How she achieved this? By only eating sunflower seeds, celery, and juices. She was also just 88 pounds in 2006, when reports of an eating disorder first surfaced. For this reason, people are speculating she might have had a relapse. Nicole also allegedly chews on gums to eliminate hunger pains. Despite all the ruckus about her health and very thin figure, a friend of hers told the media she's not anorexic and that she's, in fact, very healthy.