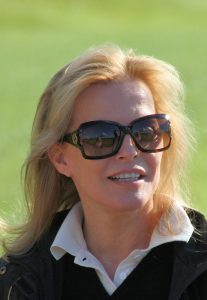 Hollywood actress Cheryl Ladd gained fame in the 1970s. She debuted in the TV show Josie and the Pussycats. In 1971, she had her first movie role in Chrome and Hot Leather. After making several guest appearances on the small screen, she became widely prominent for starring as Kris Munroe in Charlie's Angels. She starred on the show from 1977 to 1981.
She later had performances in the films Now and Forever, Purple Hearts, Millennium, and Lisa. She starred in several TV movies during this period as well. In the 1990s, she starred as Dawn 'Holli' Holliday, M.E. in the CBS series One West Waikiki. She also had performances in the films Poison Ivy, Permanent Midnight, and A Dog of Flanders. Ladd continued her career in the 2000s, during which she starred as Jillian Deline in the NBC series Las Vegas.
At the same time, she starred in the television film Though None Go with Me. In the 2010s, she made guest appearances in NCIS, Chuck, Anger Management, and Ray Donovan. In 2016, she appeared as Linell Shapiro in 4 episodes of The People v. O.J. Simpson: American Crime Story. She also had roles in the films Unforgettable, Santa Paws 2: The Santa Pups, The Perfect Wave, and Camera Store.
Cheryl Ladd keeps in top shape by watching what she eats. It's part of her lifestyle to follow a clean diet plan. Starting her day with coffee, she later has fresh green juice that's made of kale, blueberries, and other nutritious ingredients. She usually has salad for lunch but she allows herself to have a full pledged meal at dinnertime.
Nonetheless, she tries to balance things out. ""If I have a big lunch then I eat a light dinner,' said the actress. "I try to eat the good fats: olive oil, fish oil. I don't eat a lot of sugar or bad calories, but once in a while I'll have an ice cream cone."