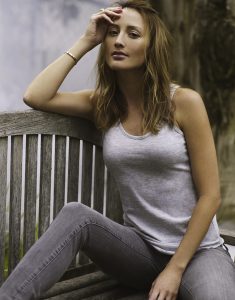 American actress Bree Turner had her beginnings in the mid-1990s. Her first starring role was on television as Tina in the series Undressed. On the big screen, her first credited role was in the film Deuce Bigalow: Male Gigolo in 1999. In the 2000s, she had roles in the films The Wedding Planner and Sorority Boys.
At the same time, she appeared as Brenda in the series Moesha. She later joined the main cast of the TV show Good Girls Don't… In 2009, she starred in the made-for-television movie Celebrities Anonymous. From 2012 to 2017, she became widely known for her role as Rosalee Calvert in the NBC series Grimm. During this period, she also acted in the films The Ugly Truth, Dancing Ninja, Take Me Home, Smashed, and Jewtopia.
The 41-year-old actress stays in shape by trying to eat healthily. She makes it a point to mostly consume natural and whole foods, which means she generally avoids processed and junk foods. She does so not only for the sake of staying slim, but to also stay fit and healthy overall. In an interview, she talked about healthy eating. "I'm way more into organic eating," she said. She went on to say: "I'm more aware of what I'm buying and how far is it traveling to the market. Just things I've never thought about before. A goal of mine is to eat better. To eat like a grown-up."
The actress also confessed that due to her crazy schedule, she sometimes misses breakfast. Of course, she tries to remedies this with protein bars since they're convenient for on-the-go eating. She also likes making homemade meals for her family and this usually consists of organic veggies and fruits. "I keep the freezer stocked with organic frozen veggies, and I'll cook them on low with some olive oil," she said.