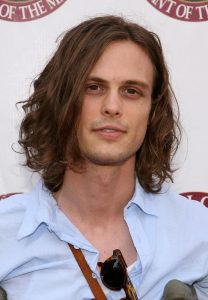 American actor Matthew Gray Gubler is mainly known for his work on television. He actually started his entertainment career as a model. He got into acting after meeting director Wes Anderson. Anderson encouraged him to audition for a part in his movie The Life Aquatic with Steve Zissou. This film became his debut. Subsequently, he landed the role of Dr. Spencer Reid on Criminal Minds. This immediately gained him recognition. He still stars on the show up to present. In between his commitment to Criminal Minds, he has appeared in films. Some of these are the Alvin and the Chipmunks films where he voices Simon. He also had a role in (500) Days of Summer, Life After Beth, and Suburban Gothic. His most recent work on the big screen was in Trash Fire.
Standing at 6'1, the actor is notable for his strong presence on the screen. His being a former model also makes sense considering his long stature. Looking at his physique, he doesn't have chiseled body, but the actor is pretty much fit and healthy. He plays a crime genius in Criminal Minds, so he doesn't need huge biceps for that. He's also not slim. He actually has an average body, but he's definitely lean. This makes him masculine as well.
He also engages in action-oriented scenes on the show, which he can also pull off very well. Matthew doesn't engage in heavy workout routines, but he work outs nevertheless. He prefers doing simple routines as he focuses on having a toned and a lean body rather than getting bulked up. He makes it a point to do cardio regularly to give him his needed stamina for work. Instead of going to the gym, he prefers playing sports. He also enjoys doing outdoor activities. He considers these great exercises already.