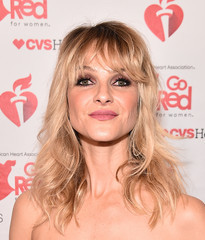 Hollywood star Beau Garrett first appeared in an episode of the shows North Shore and Entourage in 2004. Later in 2006, she had her first movie role in the horror film Turistas. She next had roles in the films Unearthed and Live! At the same time, she played the role of Frankie Raye in the superhero film Fantastic Four: Rise of the Silver Surfer.
She next played a supporting role in the romantic comedy film Made of Honor. At the beginning of the 2010s, Garrett had roles in several movies, including Ivory, Kalamity, Tron: Legacy, Freelancers, and Diving Normal. During this period, she also started playing notable roles on television, such as the role of Gina LaSalle in Criminal Minds: Suspect Behavior. She next appeared as Ali Rand in CSI: NY.
The actress garnered more prominence with her role as Phoebe Conte in Girlfriends' Guide to Divorce, which aired on Bravo from 2014 to 2018. During this period, she had roles in the films Lust for Love, Knight of Cups, and In Stereo. Back on TV, she also starred as Jessica Preston in The Good Doctor. She then portrayed Deborah "Deb" Scaling-Kiley in the television film Capsized: Blood in the Water. It was announced that Garrett will also star in the upcoming series Firefly Lane.
Beau Garrett stays in shape by living a healthy lifestyle, something that she's learned at a young age. "I actually don't have a lot of heart disease in my family, and I think a lot of it has to do with the idea of healthy eating and exercise, which has been instilled in me since I was a kid," said the actress in an interview. Her diet is mostly plant-based, with the addition of lean proteins like fish and chicken. She allows herself to indulge in her cravings but she does so in moderation.